Phu My III Gas Combined Cycle IPP
ENERGY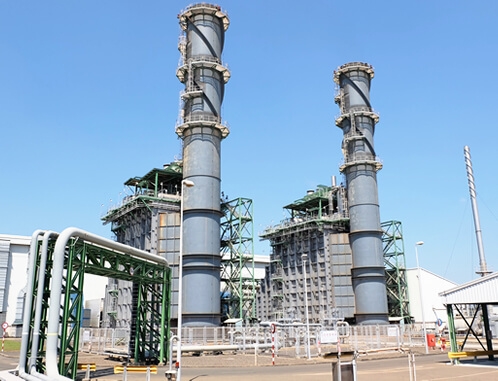 Phu My III Project
Vietnam's first in-operation IPP project backed by foreign investments
"The Phu My III Project is an IPP project with investments made by Kyushu Electric, the Sojitz Corporation, and SembCorp Utilities. Domestic natural gas from the Nam Con Son undersea gas field in Vietnam's southeastern ocean is utilized for the generation of electricity via highly fuel-efficient gas combined cycle technology. The generated electricity is then sold to Vietnam Electricity (EVN) under a 20-year power purchase agreement.

Kyushu Electric dispatched engineers to supervise project construction, and at present there are two on-site personnel participating in business management.

NEXI, ADB, and MIGA provide extended country risk insurance for the commercial lenders involved in financing this project. "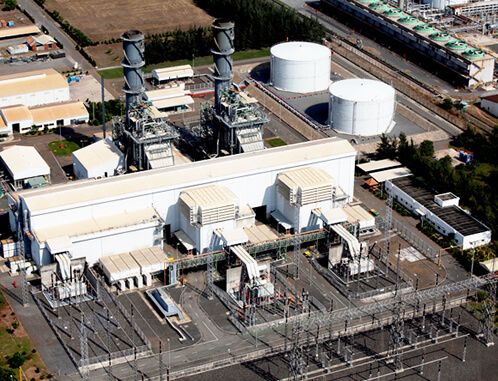 Project Data
Location
"Phu My Industrial District, Ba Ria Vung Tau Province
(appx. 80km SE of Ho Chi Minh) "
Generation Type
Natural Gas/Combined Cycle
Capacity
744 MW (2 gas turbines, 1 steam turbine)
Fuel
Natural Gas (provided by Petro Vietnam Gas)
Start of Construction
December 1st, 2001
Start of Operations
March 1st, 2004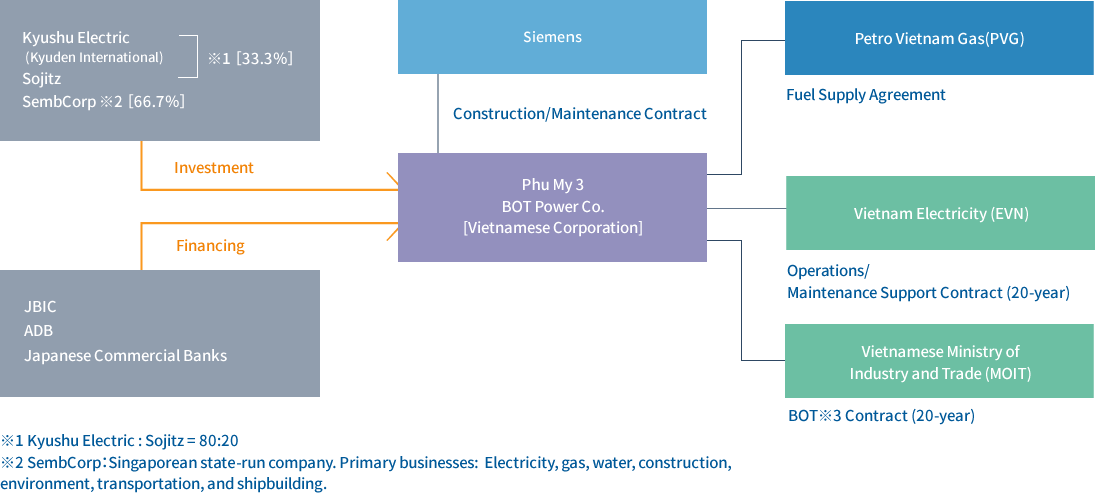 © 2018 KYUDEN INTERNATIONAL. All Rights Reserved