President's Message
 Kyuden International Corporation is developing IPP, transmission and consulting businesses worldwide by taking advantage of the sophisticated technological capabilities developed by the Kyuden Group in Japan.
 "Towards a comfortable and environment-friendly lifestyle today and for generations to come,"to expand this Kyuden Group's philosophy worldwide, whose brand message is "Enlighten Our Future," , we continue our efforts to realize the sustainable society through our energy services. Ryotaro Yusu
President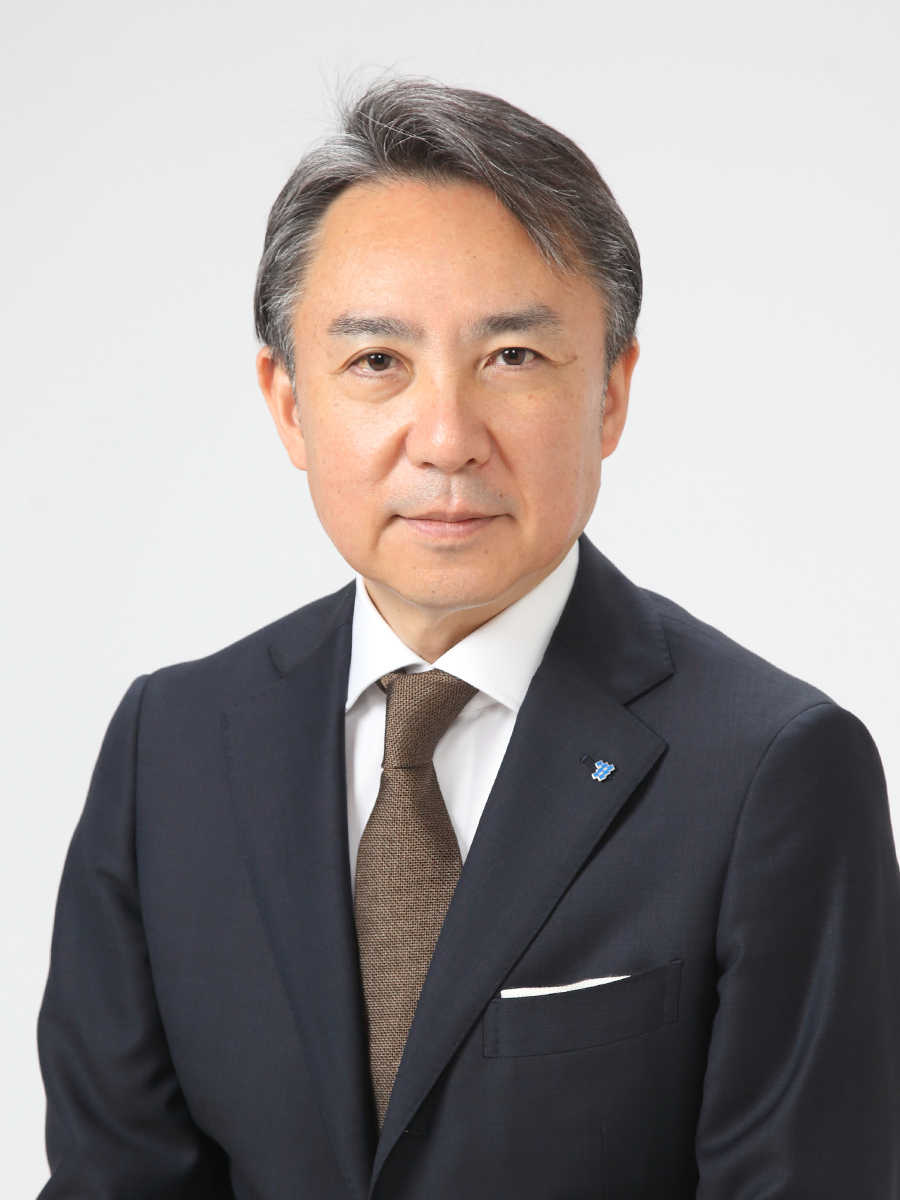 Profile
Mr. Ryotaro Yusu was born in Oita Prefecture and joined Kyushu Electric Power (Kyuden) in 1986. After serving as the General Manager of International Business Office, Executive Officer and the General Manager of Kitakyushu Branch, in June 2022, he was appointed as President and Representative Director of Kyuden International Corporation.
Company Profile
Company Name
Kyuden International Corporation
Location
[Headquarters]
6F KMG Bld., 2-23,Yakuin 3 Chome,Chuo-Ku,Fukuoka,810-0022 Japan
[Tokyo Branch Office]
Yusen building 7th floor, 3-2, Marunouchi 2chome, Chiyoda-Ku, Tokyo 100-0005 Japan
[Thailand Representative Office]
8 T-One Building, Room No.20-107 Soi Sukhumvit 40,
Phra Khanong, Khlong Toei, Bangkok 10110
[Dubai Representative Office]
Unit #209, Burj Daman Office Tower, Dubai International Financial Centre,
P.O.Box 416785, Dubai, U.A.E
[Kyuden International Americas Inc.※ U.S.Office]
100 Park Avenue, Suite 3210, New York, NY 10017
President
Ryotaro Yusu (Executive Officer of Kyushu Electric Power Co. Inc.)
Establishment Date
August 2nd, 1999
Paid-in Capital
approx.52.9billion JPY
Shareholder
Kyushu Electric Power Co. Inc 100%
Business Description
Overseas Energy Business/Overseas Consulting Business Etc.
Organization Chart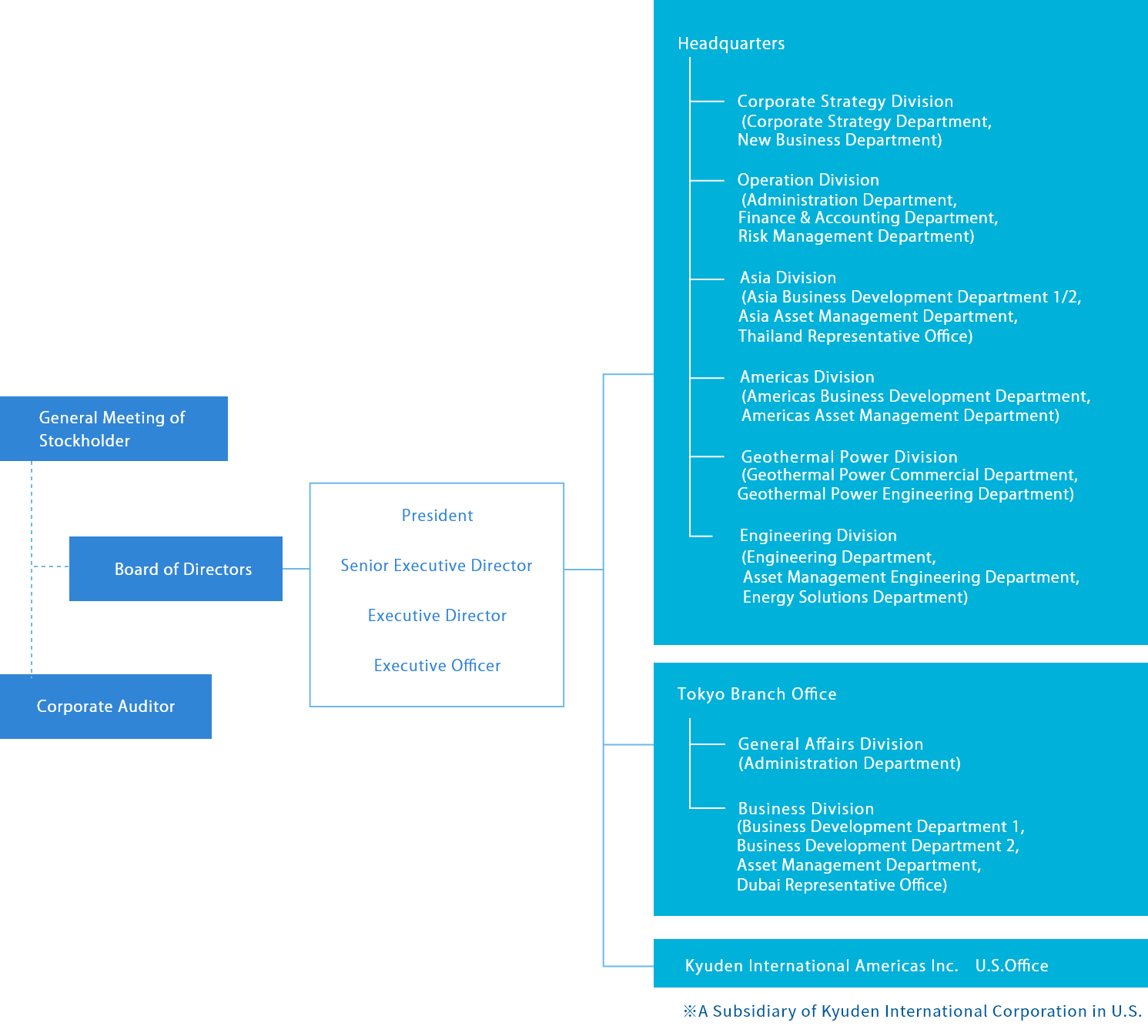 © 2018 KYUDEN INTERNATIONAL. All Rights Reserved