Kyuden International provides electricity-focused energy solutions to the whole world.
Technological Prowess/Expertise
Top-class technological prowess and expertise, cultivated through 60 years of Kyushu Electric Power's electricity business
Development and Management Capabilities
20 years of experience in the overseas energy industry and an abundant development track record
Over 60 years of experience in the electricity business
Since its establishment, the Kyushu Electric Power company has acquired the world's top-class technological prowess and expertise through advanced-level technological development challenges. Kyuden International inherits this prowess and expertise, using it to assertively develop the energy industries in Asia and elsewhere around the world.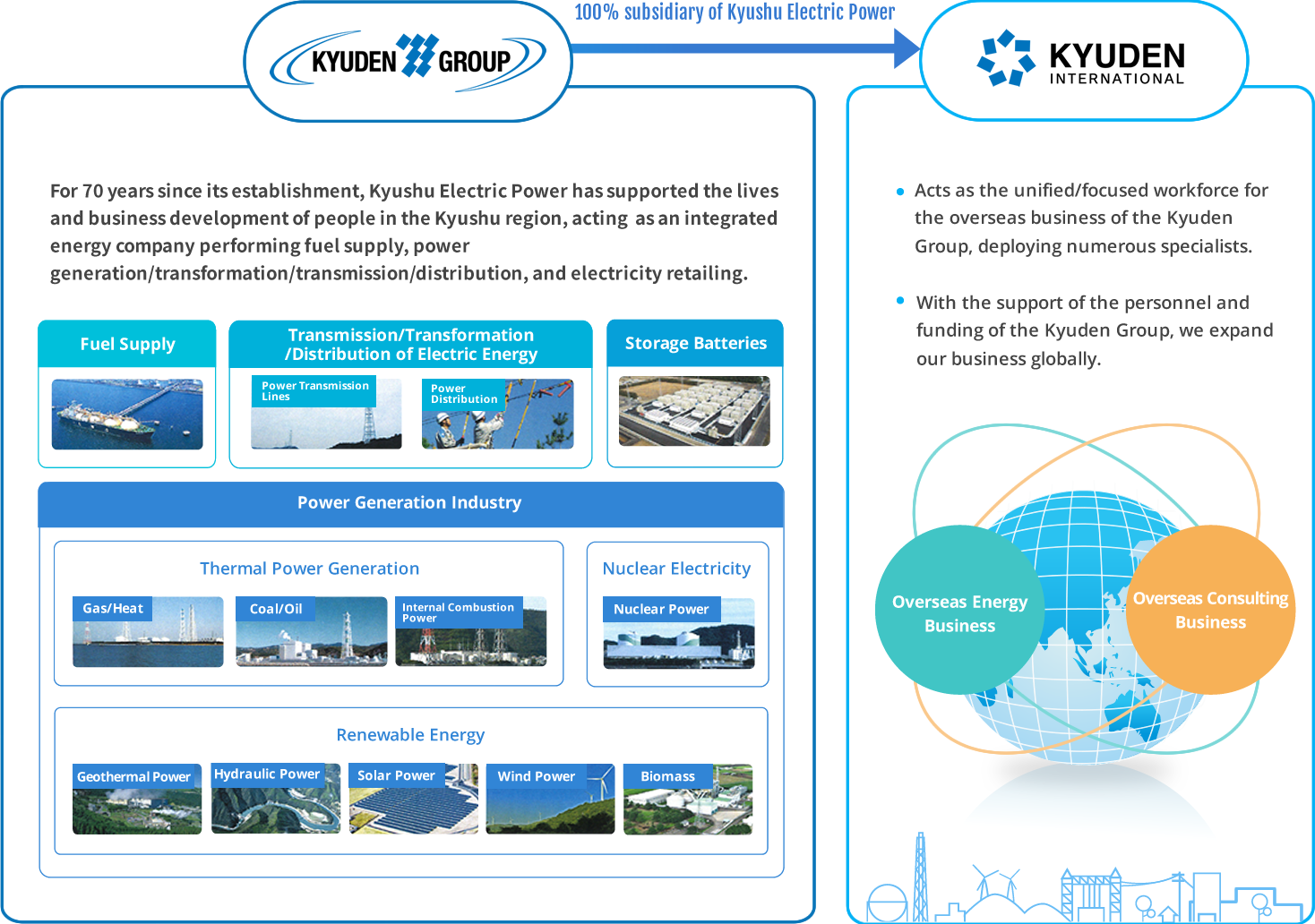 20 years of Overseas Business Experience
Taking advantage of abundant experience at Kyushu Electric Power, we are able to support and adapt to the needs of each individual project, from overall planning to management. We also dispatch our engineers and commercial affairs staff to on-site locations for various projects, putting their accumulated technological prowess and expertise to use by thoroughly aiding in the planning stage.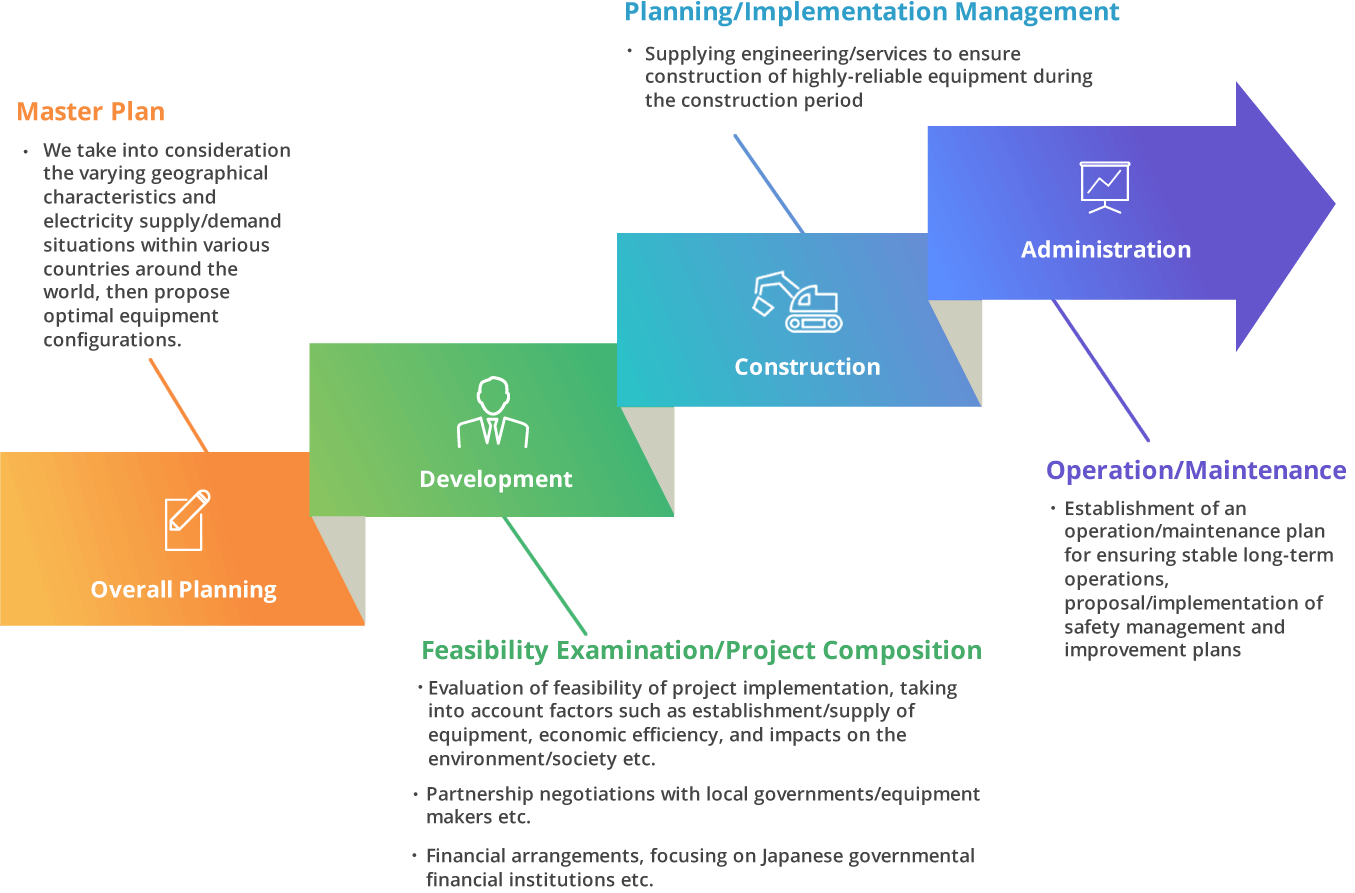 © 2018 KYUDEN INTERNATIONAL. All Rights Reserved